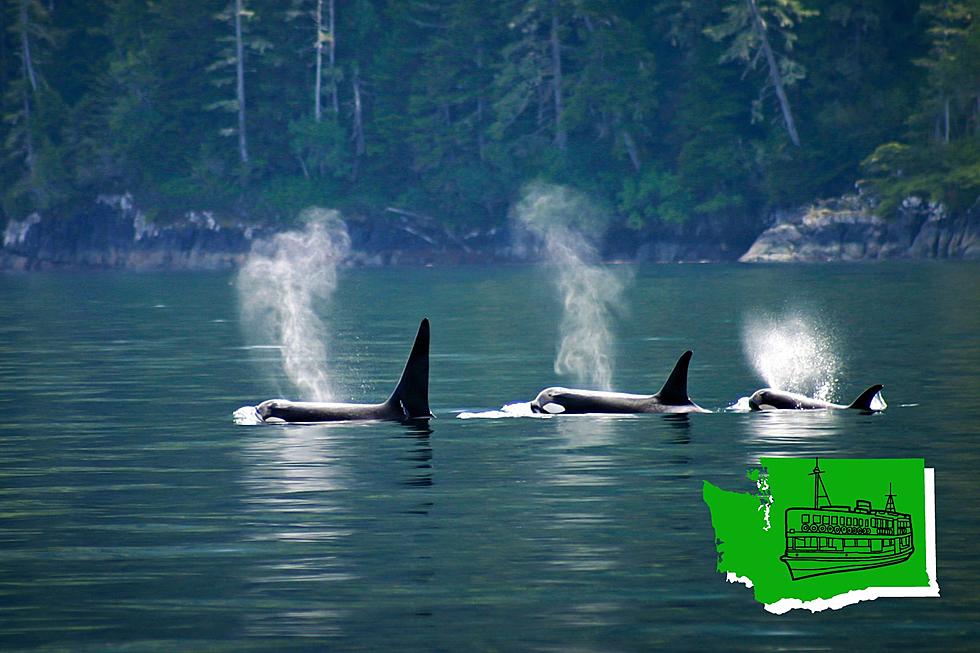 [VIDEO] See 3 Orca Pod with New Baby Spotted Off the Washington Coast
Canva-Getty
Does Washington State have a new baby orca on our coast? It appears so!
Orca Pod Spotted Off Washington State Coast
The pod was spotted off the coast of Washington State on a ferry ride last week. The video was shot by the wife of a Washington State ferry captain and then shared by the Washington State Ferry Twitter account. The video shows a new baby orca swimming with its pod.
Orcas Returning for Spring
Over the last few years, the resident orca pods have been hard to find. Scientists think the lack of salmon has led to the orcas finding other places to search for food. The seasons that the orca are spotted the most off the Washington State coast in the Salish Sea are spring and summer according to a report by the Seattle PI. Only 73 Salish Sea orcas exist, so any new babies spotted are an amazing miracle.
Baby Orca was Spotted
The first frame of the video shows all 3 orcas breaking the surface together. They were lined up in order by the size of their dorsal fin.
As the camera tries to zoom in, all 3 orcas dive under the water.
All 3 Orcas Take a Breath
After the camera zooms in, two of the orcas can be seen breaking the surface again. The baby orca can be seen breaking the water multiple times taking breaths or maybe getting a close-up view of the ferry. All 3 orcas can be seen breaking the water one more time before disappearing in the water.
Spotting the new baby Salish Sea orca is a miracle but I hope it's not the only one. Let's hope we see more baby orcas swimming around the Salish Sea before the spring is over, helping grow the resident population out of being endangered. Watch the full video below.
Bands With No Original Members